Energy
Distribution Transformer Monitoring Unit
(DTMU)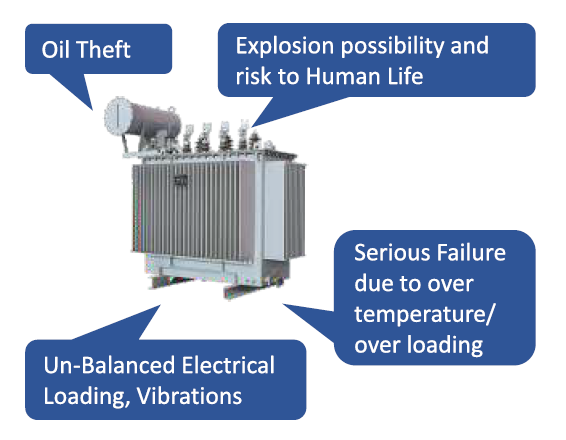 XNET – DTMU
Monitor and Manage your Distribution Transformers
XNET DTMU is a comprehensive solution for monitoring and management for Distribution Transformers.
Monitoring of Transformers is not only critical to maintain their health and hence prolong their life but also to mitigate the risk of a potential explosion and to improve load flow and optimize the distribution network.
XNET – DTMU is a combination of sensors, XNET Edge computing, and LTE communication gateway along with other devices such and Meters, Tap changers etc to gather critical data such as:
Electrical Loading,
Thermal Loading,
Ambient conditions
Load un-balances
Coupled with XNET – DTMU, a cloud platform for data analytics, representation, and reporting.
Electrical and Thermal load report
Electrical and Thermal load inter relation analytics
Geo mapping for better load planning
IEC60870-5-101 and IEC60870-5-104 support
SMS and e-mail alerts and reports
Alarm Acknowledgement and Resolution
Cloud and on-premise options