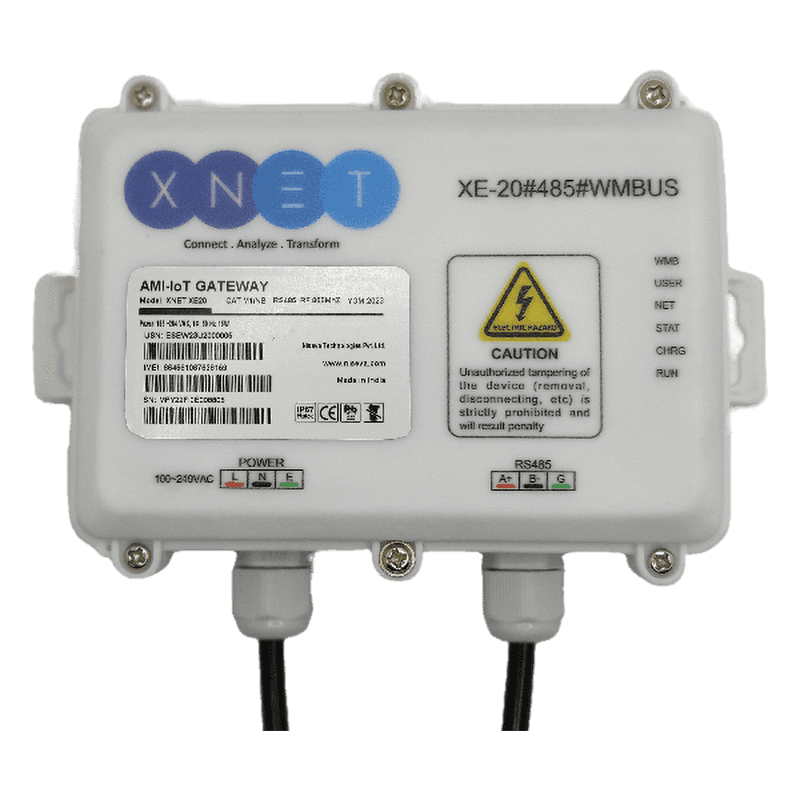 Multi Utility Terminals
Single SIM high speed LTE or NB-IoT Modem with multiple serial ports with DLMS support, Wired MBUS, Wireless MBUS, ST metering support
Multi Utility Terminals are designed with a specific need in mind, the need to communicated with multiple Meters / PLCs / RTUs involving various physical interfaces such as RS485, RS232, Short Range RF, RF WAN, Cellular WAN involving various heterogenous protocols such as Modbus, DLMS, IEC101, IEC104, Wired MBus, Wireless MBus, Severn Trent etc.
WAN communication options are CAT 4 Cellular, CAT-NB, CAT M1, LoRa, RF.
These devices are versatile devices which cone with an in-built Power supply, either Single Phase or 3-Phase, inbuilt battery for power back-up. They are highly rugged and capable of outdoor installations with IP65 protection and tamper detection capabilities.
Available Options Possible

Serial Connectivity
RS485 on DLMS, Modbus, Transparent
RS232 on DLMS, Modbus, Transparent
Cellular Connectivity
4G, 3G, 2G
CATM1, CAT NB1, CAT NB2
RF Connectivity
Wireless Mbus
Wirepas
WiSun
SideWalk
CONNECT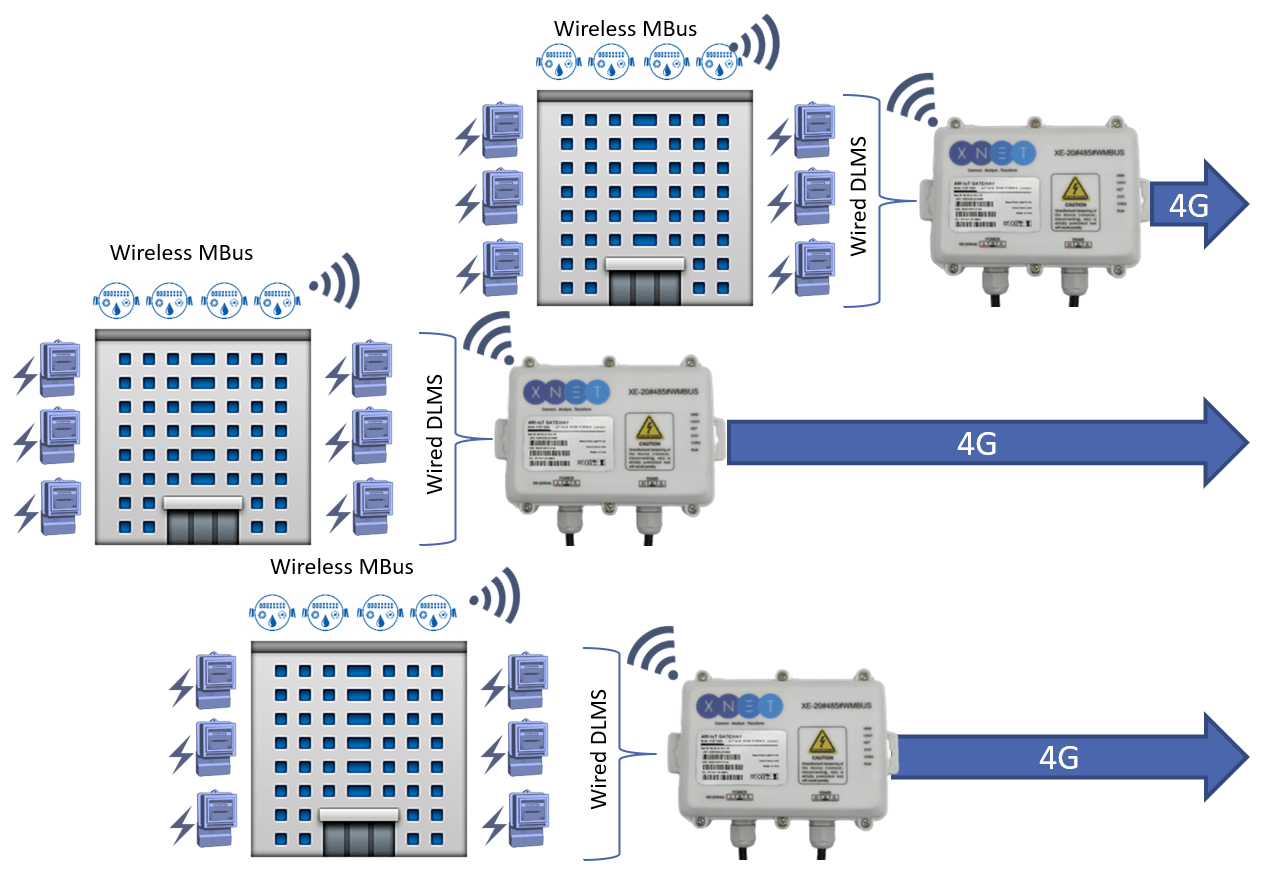 Read multiple DLMS Meters
Read multiple Wireless MBUS meters – S,T,C Mode
– Upto 20dBm transmit power for long range communication
– Limit output power to 14dBm to comply with EU regulations
DLMS Push mode or transparent mode
4G, 3G,2G or CATM1/NBIoT
1Phase or 3Phase Power supply
2000mAh internal battery
IP67
Outdoor mounting
Please contact us for further information